Amsterdam Centraal 52°22'41.4"N 4°53'56.2"E


DEMO Festival
Design in Motion


On 7 November 2019, conspicuous groups of young people mingled with the usual commuters at Amsterdam Central Station, filming with their iPhones: design enthusiasts from all over Europe had travelled to Studio Dumbar's "Design in Motion" festival.
For 24 hours, all 80 digital screens of the busy Centraal Station were open to the public and presented – without advertising – the latest trends in motion design based on selected works by international artists.
Candy for your eyes...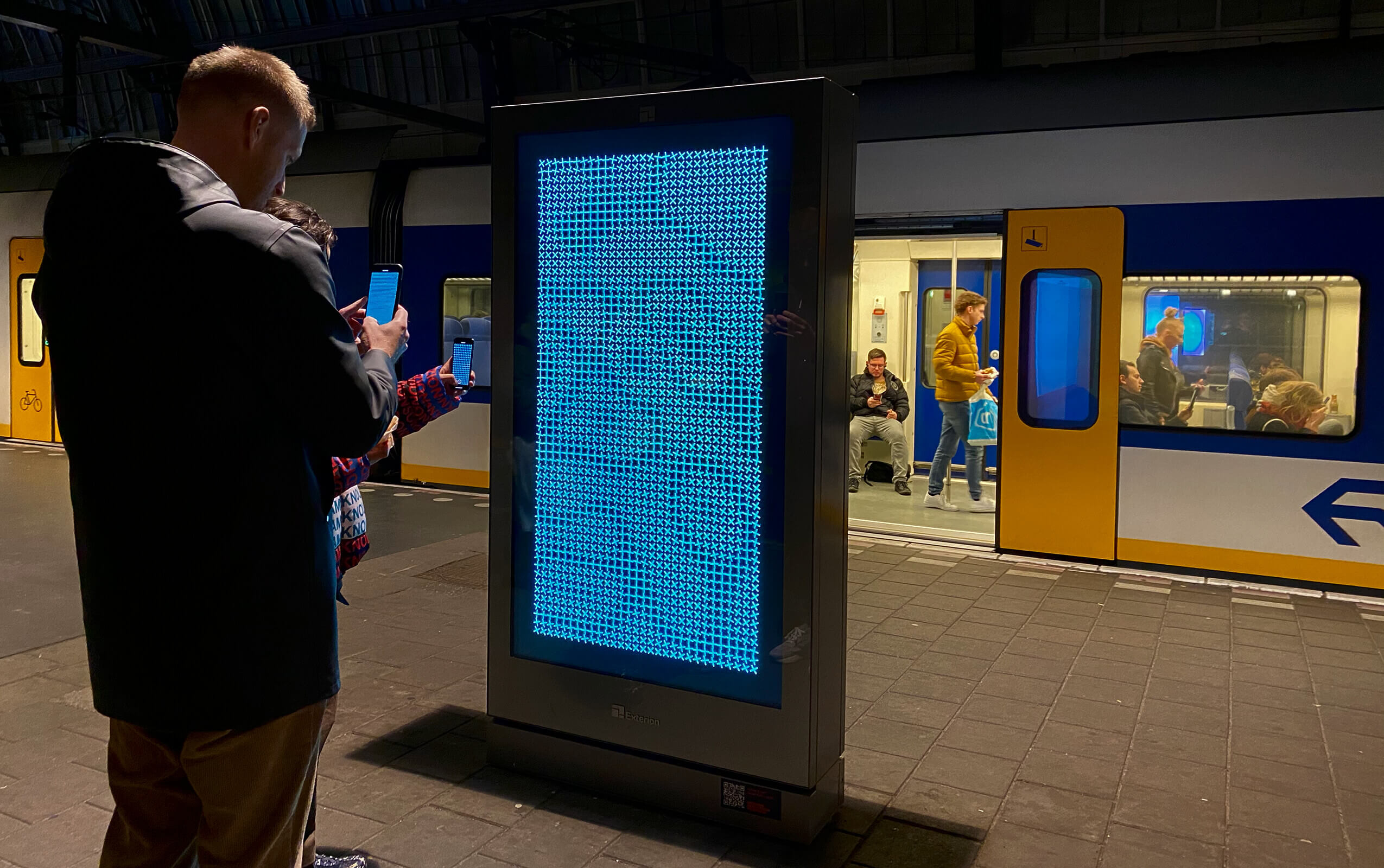 A total of 2,738 animations were submitted; the Dumbar team selected and presented the works in curated thematic blocks. Unfortunately, the festival had not made its way to the people in charge at the state railways: At 07.00 in the morning the supervising staff tried to prevent me from filming under threat of passport control.