Vienna
48°11'54.3"N 16°21'55.6"E
When Better Letters met ...
Josef Samuel,
Vienna's Last Signpainter
Vienna-based graphic designer Tom Koch teamed up with Better Letters to produce the second in their series of biopics about veteran sign painters. This short film celebrates the life and times of Vienna's last sign painter, Josef Samuel.


Austria, 2018, 15 min.
Producer: Sam Roberts
Director: Tom Koch
Cinematography, Editing: Philipp Hezoucky / OHIL Film
Location Sound Mixer: Christoph Pichler / rotbart
Sound Design: Paul Matyas / Slivomat
Narrator: Stuart Freeman


In the film, Stuart Freeman visits Europe's only sign painting museum where the permanent exhibit shows unique works from four generations of the Samuel family, dating from 1877. Josef Samuel then takes viewers on an historical journey to a bygone era, sharing his expertise and providing insights into life as a Viennese sign painter.
Sign Painting Museum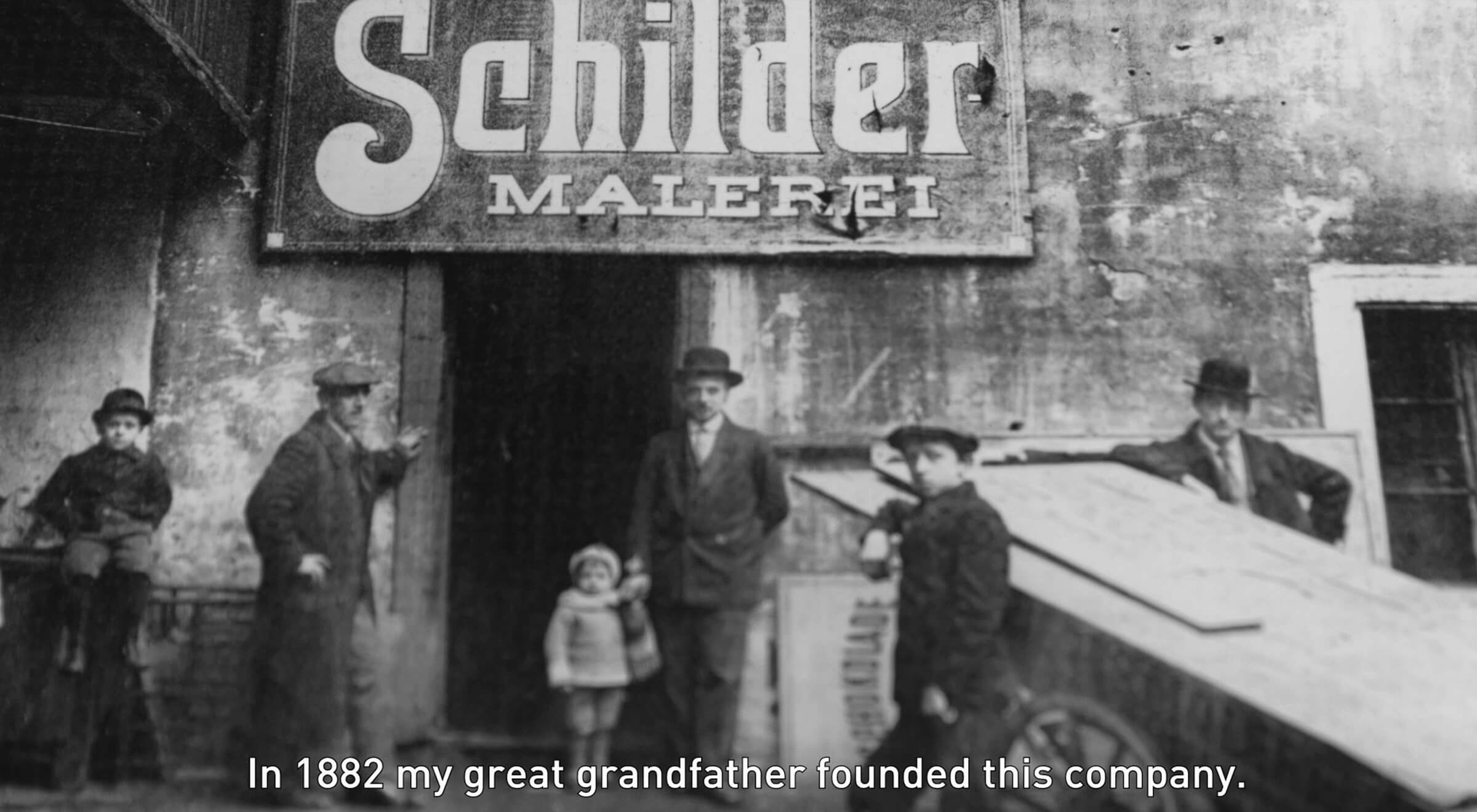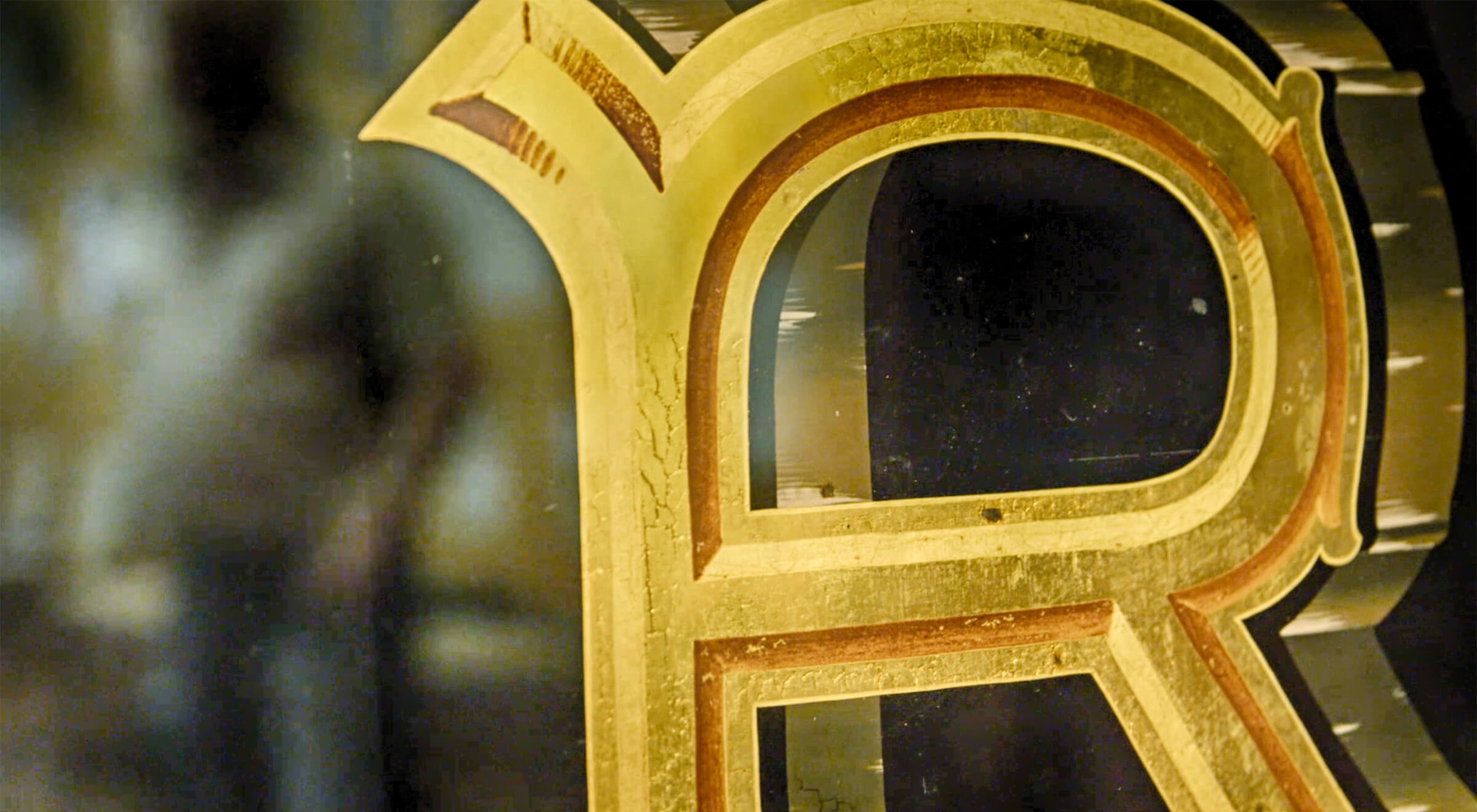 Screenings
16. August 2018: Letterheads London Festival, Opening Night
19. September 2018: London Design Festival, (Bankside Design District) Jerwood Space
05. Oktober 2018: OFFF Vienna, Gösserhallen, Vienna
06. Oktober 2018: OFFF Vienna, Gösserhallen,Vienna
19. Oktober 2018: Mike Meyer Lettering Tour, Detroit, USA
26. Oktober 2018: Mike Meyer Lettering Tour, Chicago, USA
02. November 2018: Mike Meyer Lettering Tour, Atlanta, USA
08. November 2018: Mike Meyer Lettering Tour, Orlando, USA
16. November 2018: Mike Meyer Lettering Tour, Taylor/TX, USA
16. November 2018: Collective Letterheads Filmnight, Boyne Hill CC, Maidenhead, UK
03. Februar 2019: Mazeppa Lettering Week, Mazeppa, USA
15. Februar 2019: Silberfabrik, Munic
06. April 2019: WEI SRAUM.Designforum Tirol, Innsbruck
11. April 2019: IID – Ikejiri Institute of Design, Setagaya/Tokyo, Japan
11. April 2019: Munich Creative Business Week, in Kooperation mit tgm, Munic
17. Mai 2019: Berlin Letters Festival, Colonia Nova, Berlin
24. Mai 2019: Typografische Gesellschaft Austria, Hauptbibliothek Vienna
25. Mai 2019: Höhere Fachschule für Gestaltung, St. Gallen, Switzerland
04. Juni 2019: Film Night & Panel Discussion at Tactile Mk.3, London
08. Juni 2019: 47. Festival of Nations, Lenzing, OÖ
01. August 2019: Porto Letterheads, School of Arts and Design, Porto
15. September 2019: 3. Suburbinale Filmfestival, Groß-Enzersdorf/Vienna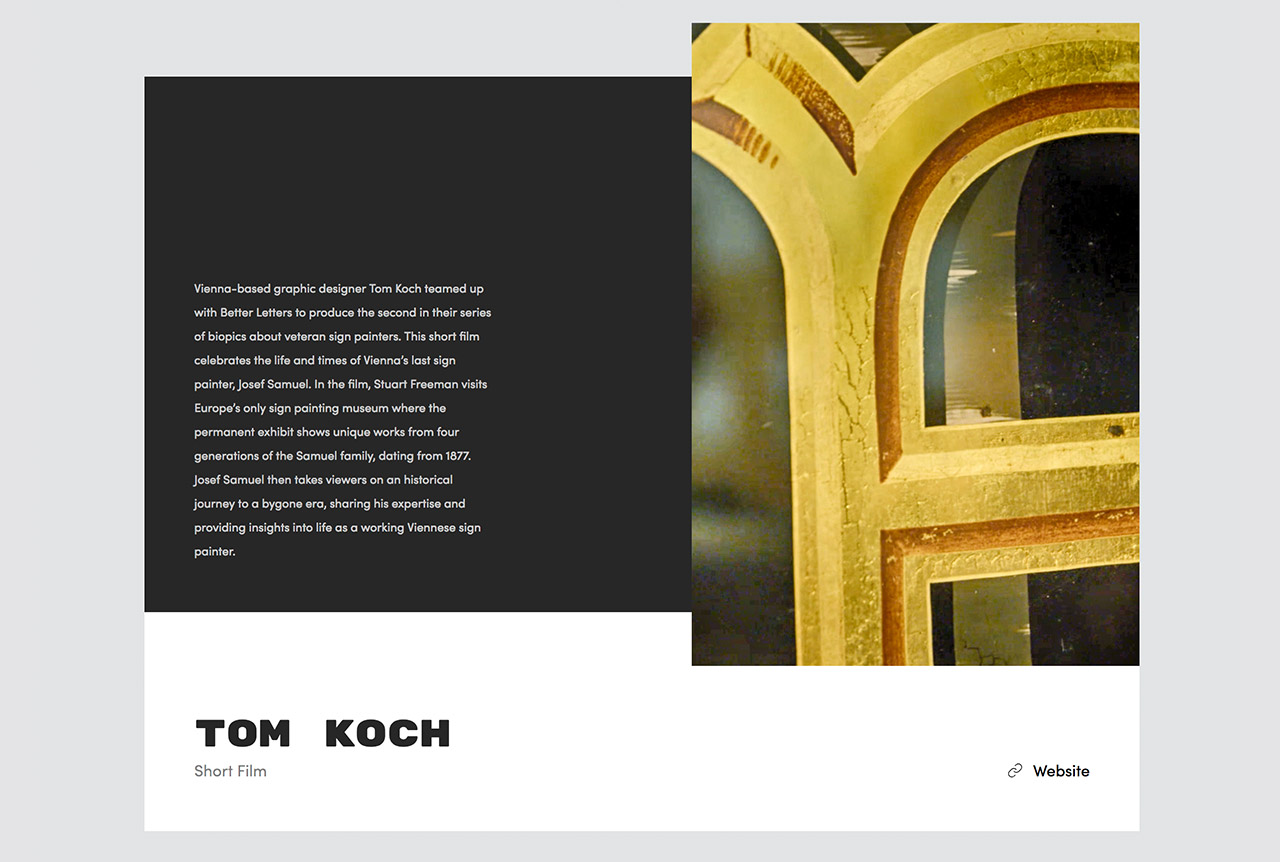 Screening
OFFF Vienna
Over the last 17 years, OFFF Barcelona has established itself as one of the world's leading festivals for graphic design, visual communication and digital art, and has given guest performances in metropolises such as London, New York and Moscow. From October 5th to 6th it came to Vienna for the first time, our film was screened on both days.
☞ offfvienna.com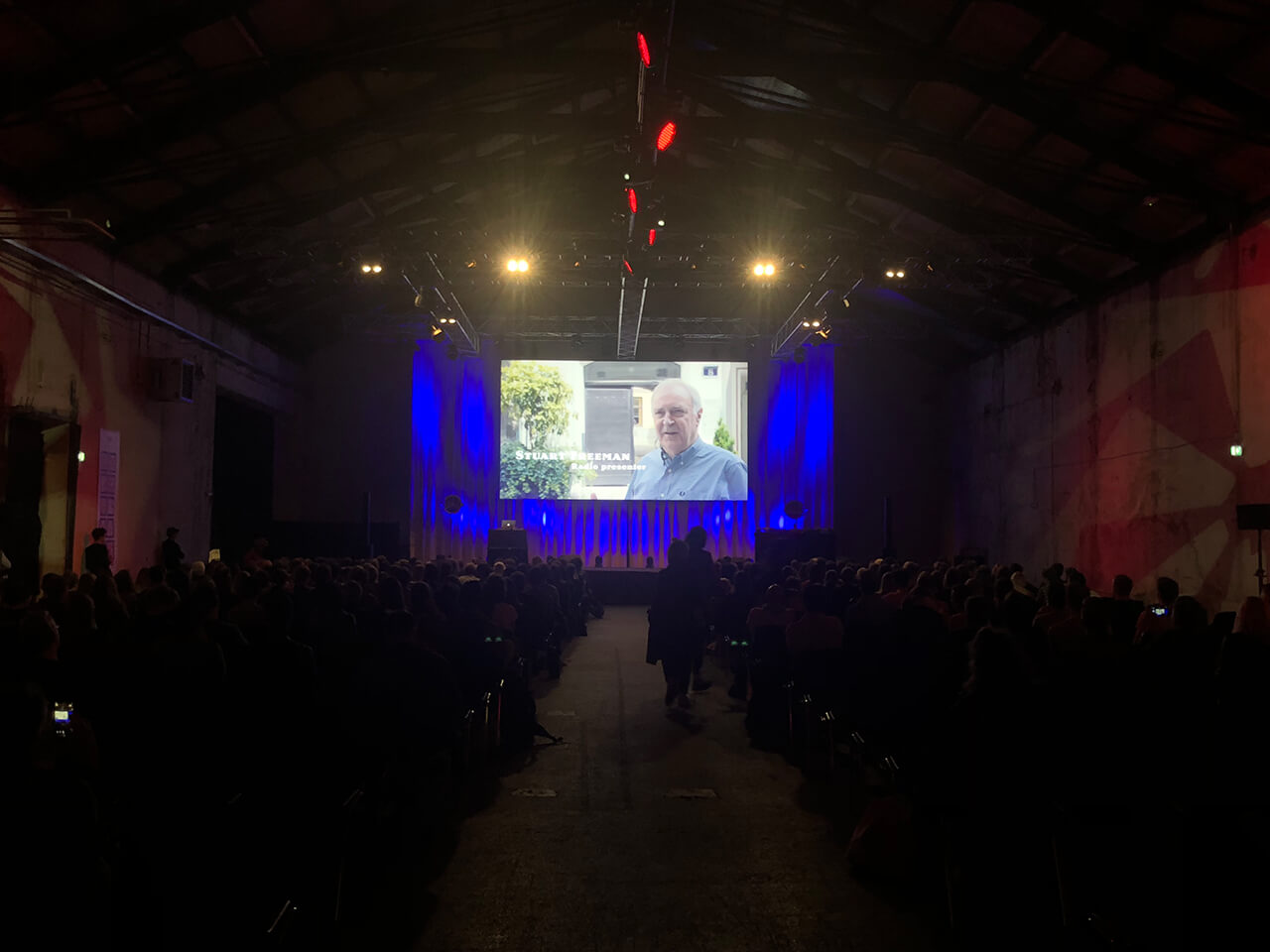 Screening
London Design
Festival
For this year's London Design Festival, Better Letters are hosting a triple bill featuring two recent short biopics celebrating the life and times of three retired signwriters, Stan Wilkinson, Josef Samuel and Cliff Headford (RIP).
Hosted by Jerwood Space within the Bankside Design District, there will be an opportunity to share a drink and ask questions of those involved in the making of these films.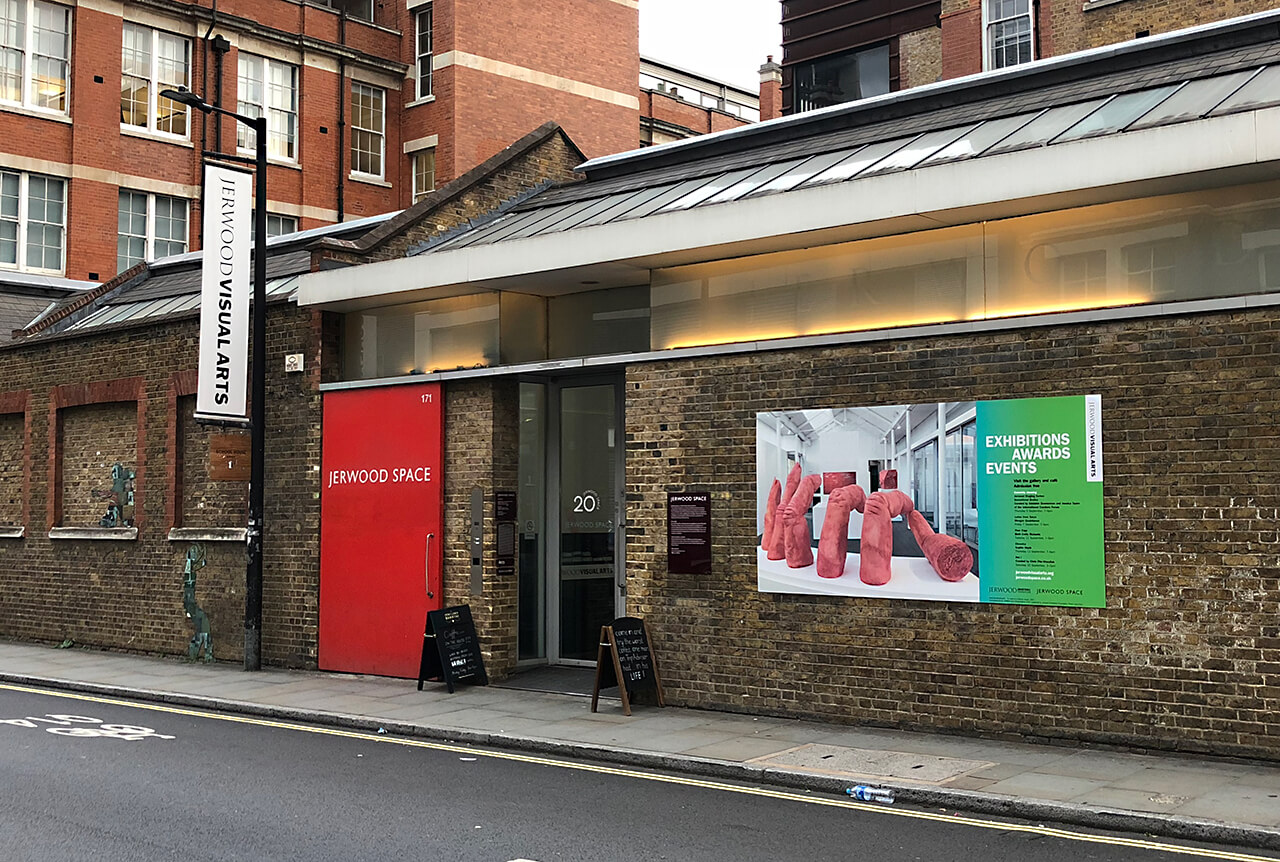 19. September, Jerwood Space
Screening
London Letterheads
Festival
From 16 to 19 August, over 200 signwriters from 30 countries and five continents met at the 43rd Letterheads Festival in London. On the opening evening of the festival our film about Josef Samuel, the last sign painter of Vienna, was screened for the first time.

For our documentary "When Better Letters met ... Josef Samuel, Vienna's Last Signpainter" Stuart Freeman visits Europe's only sign painter museum.