Vienna 48°11'19.0"N 16°22'21.3"E


The incredible rescue
of an old advertising wall


In August 2019 the Wien Museum commissioned us to film the removal of the advertising wall for their new online magazine. For one week we worried whether this would work out well.




Activate CC for English subtitles


The shop lettering is to be displayed in the new permanent exhibition of the Wien Museum as a testimony to the fate of Viennese Jews under National Socialism.

Adolf Grünsfeld had founded the shop in 1906, in 1938 it was "aryanised". His son Hans Grünsfeld fled to Bolivia, where he committed suicide in 1955.

The documentation of the acceptance itself was as emotional as the history of the location: Until the end it was not clear whether restorer Anna Boomgaarden and her team could save the lettering undamaged.

Article in the Wien Museum Magazin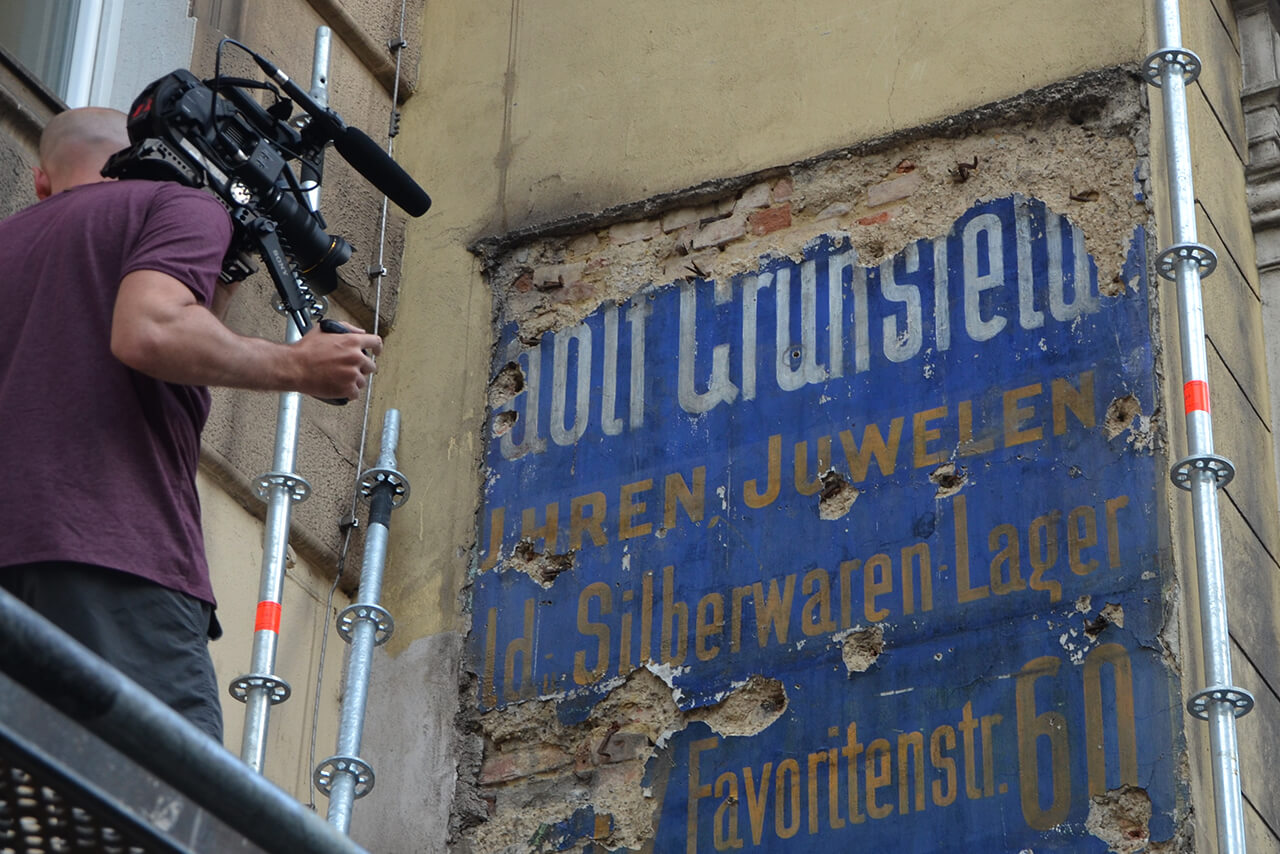 Sign painting in reverse gear:
Like about 110 years ago, the lettering was traced on a scale of 1:1, but this time from the wall, so that it could be reconstructed in case of damage.