Saigon 10°45'49.3"N 106°42'23.3"E


On the traces
of old Saigon


Inspired by Steffi Neukirchen's Signs of Saigon project, I hoped to find loads of old signs on my first trip to Saigon in December 2019.


I had contacted her in advance of the trip and expected to find typographical finds on every corner, as they can be seen on
her website
, on
Instagram
or even on
the Saigoneer
.
Well, it wasn't quite that simple after all.
Street scene 1990s, © Steve Raymer/The Image Bank
Cầu Thị Nghè Bridge, 2019
Saigon is an incredibly dynamic city and it was probably a little naive to assume that time would stand still here of all places. With the images of old Saigon in the 1960s and 1970s in mind, there is only one constant to this day: the still absurd traffic with its never-ending stream of
motor cyclos
.
Sightings of old signs were much rarer. In the semi-darkness of some market halls such as the
Xom Chieu Market
there are still a few painted signs. Because of the darkness I was not able to find out if all of them are "handmade". I found a few more signs on the streets of Saigon, but that was it. Was I just in the wrong place?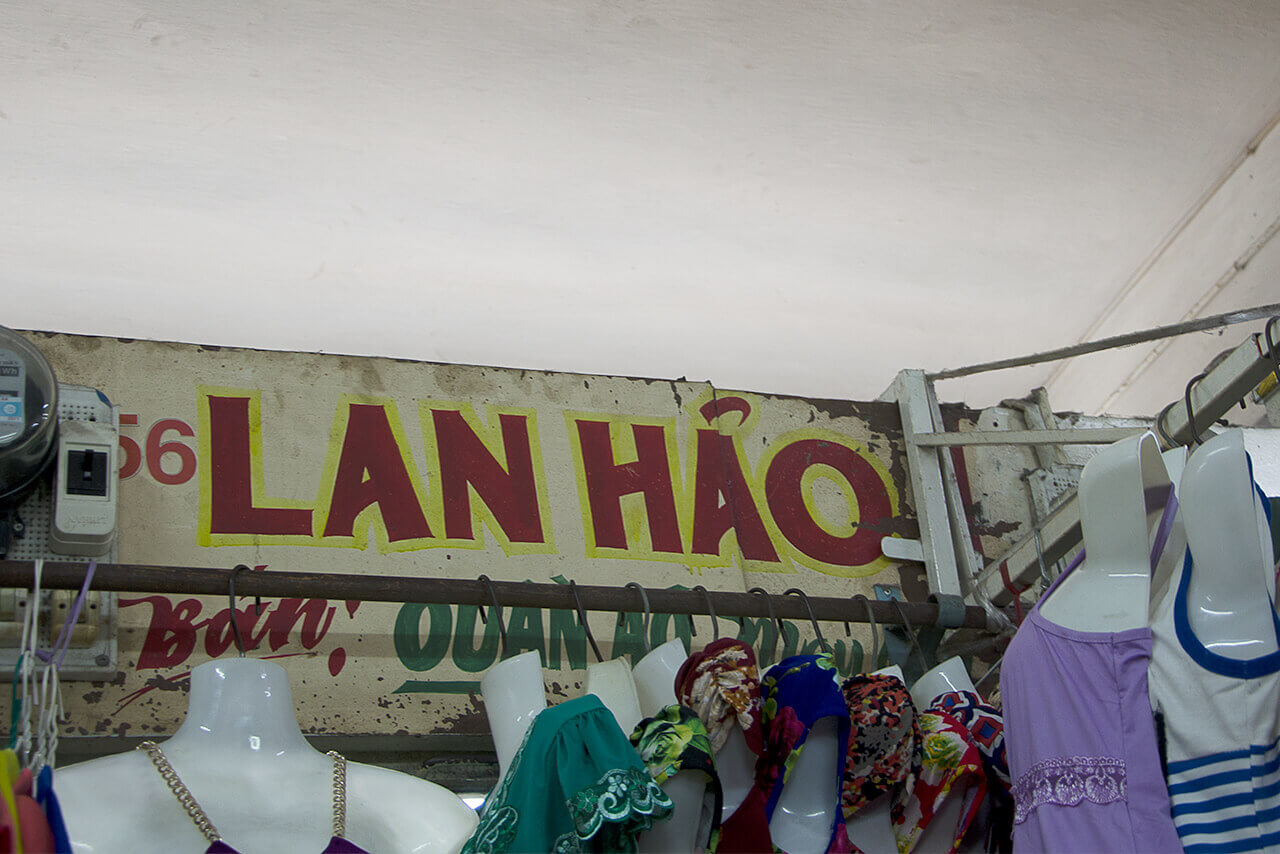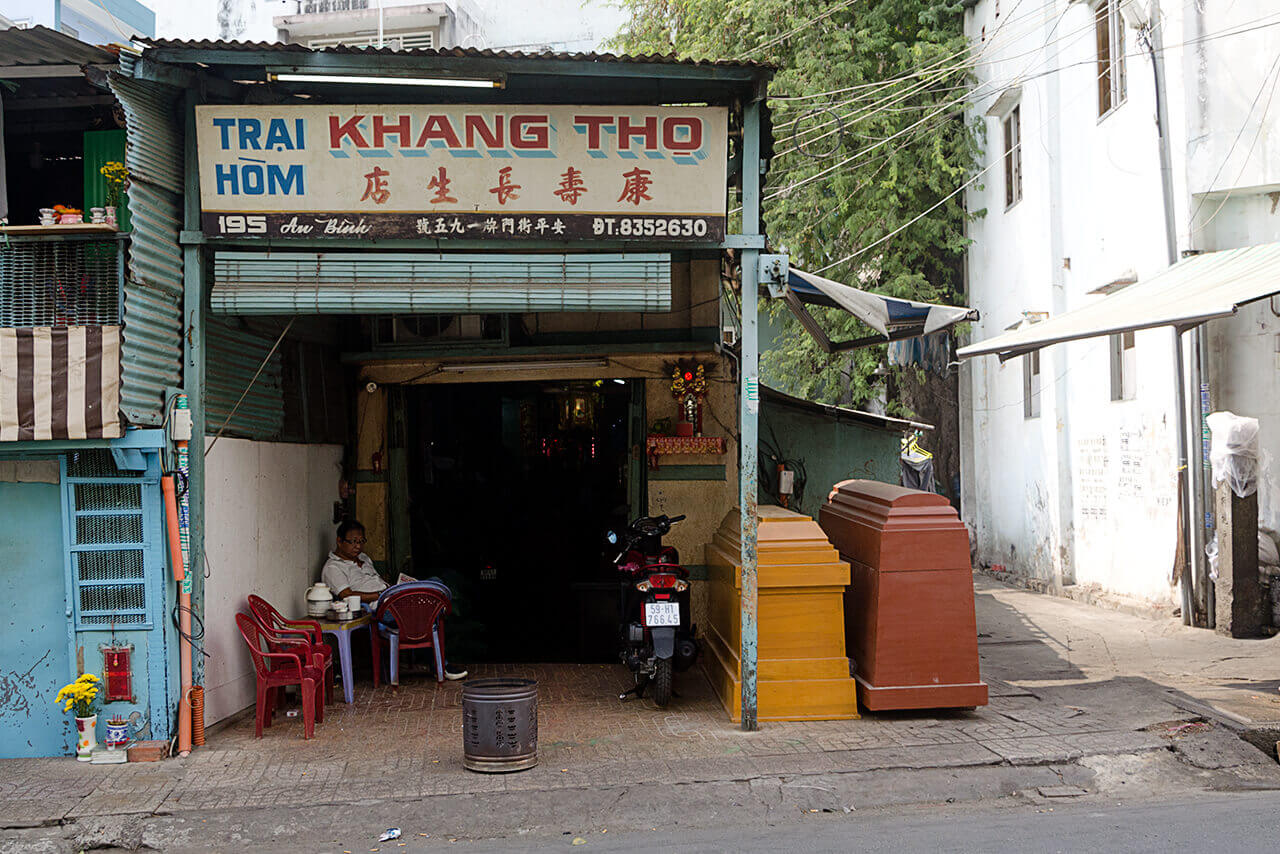 Compagnie des eaux et d'électricité d'Indochine
Another unexpected relic of bygone times is the transformer stations of the
Indochina Water and Electricity Company
of Indochina (CEE), which appear everywhere in the cityscape. The
Compagnie des eaux et d'électricité d'Indochine
was founded by the French as early as 1900 and, together with its subcontractors, was responsible for supplying the city.
The iconic logo with its distinctive letters is emblazoned on many of these small buildings. Although Vietnam Electricity (EVN) has taken over the infrastructure, the stations are still being lovingly maintained. The dates on the facades give an idea of the upheavals that Saigon has experienced over the decades.